Fast startup, also referred to as hybrid shutdown, hiberboot, hybrid boot, is part of Windows 10 that helps your computer start quicker after shutdown. Fast startup is on by default in Windows 10.
-=Advertisement=-

Windows 10 saves an image of the Windows kernel and drivers into memory (C:hiberfil.sys) when you shut down your computer and then loads that hiberfile to resume rather than restart your computer.
Turn Fast Startup On or Off in Windows 10 in Settings
Press the Windows Key + S, type in, and click on Power Options.
Click on Additional power settings on the lower right.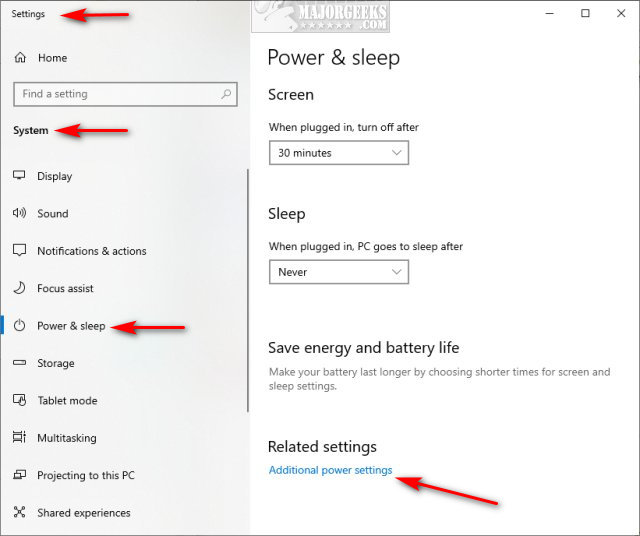 Click on Choose what the power buttons do.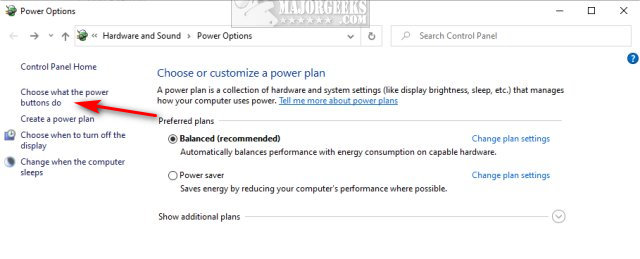 Look for Turn on fast startup (recommended). If you don't see it, close Settings and open PowerShell. Type in powercfg -h on and follow the steps above again. The reason for this step is that Hibernate is disabled, and Fast Startup and Hibernate are dependent on each other.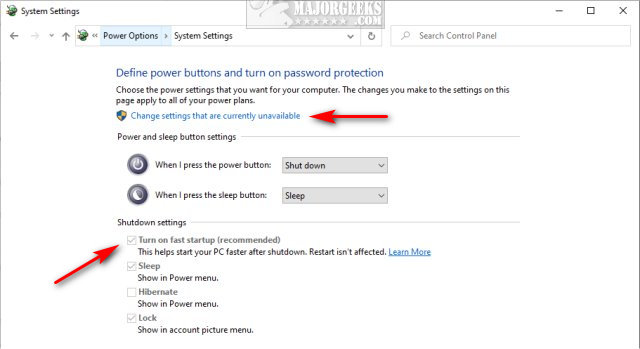 Turn Fast Startup On or Off in Windows 10 With Reg or Bat Files
Download Turn Fast Startup On or Off in Windows 10.zip from MajorGeeks.
Included are both registry files and batch files because, as mentioned earlier, Hibernate must be disabled.
The bat files will disable Hibernate AND add the registry entry.
If you're unsure if Hibernate is disabled, use the bat files.
If you're sure Hibernate is disabled, you can run just the registry files.
Turn Fast Startup On or Off in Windows 10 With Group Policy Editor
Windows 10 Home users will need to enable Group Policy Editor.
Open Group Policy Editor and navigate to Computer ConfigurationAdministrative TemplatesSystemShutdown
Double-click Require use of fast startup on the right side.
Choose Enable or Disable. Not Configured is the default setting.
Similar:
This is a syndicated post. Read the original post at Source link .